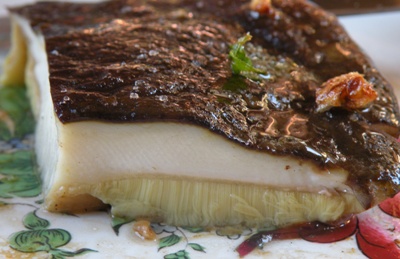 Difficulty:
*/*****
Servings:
4 people
Time:
15/20 min


Ingredients:

- 4 Fairly big ceps (Boletus Edulis)
- Extra-virgin olive oil
- Butter
- Salt and pepper
- Parsley finely chopped
- 2 Cloves of garlic
- Calamint

Preparation:
1) Separate delicately the stem of the cep from the cap through a slight rotating movement.

2) Do not wash the ceps; just lightly scrape caps and stems with a sharp knife.

3) Cut the stems into slices and leave intact the caps. Season with a dash of oil, salt and pepper.

4) Cook the mushrooms for about 10/15 minutes in a pan, adding a knob of butter

5) Remove the ceps from the heat and sprinkle with parsley and some (but not too much) leaves of calamint.